Rep. Castro reintroduces his police accountability bill after Floyd killing
---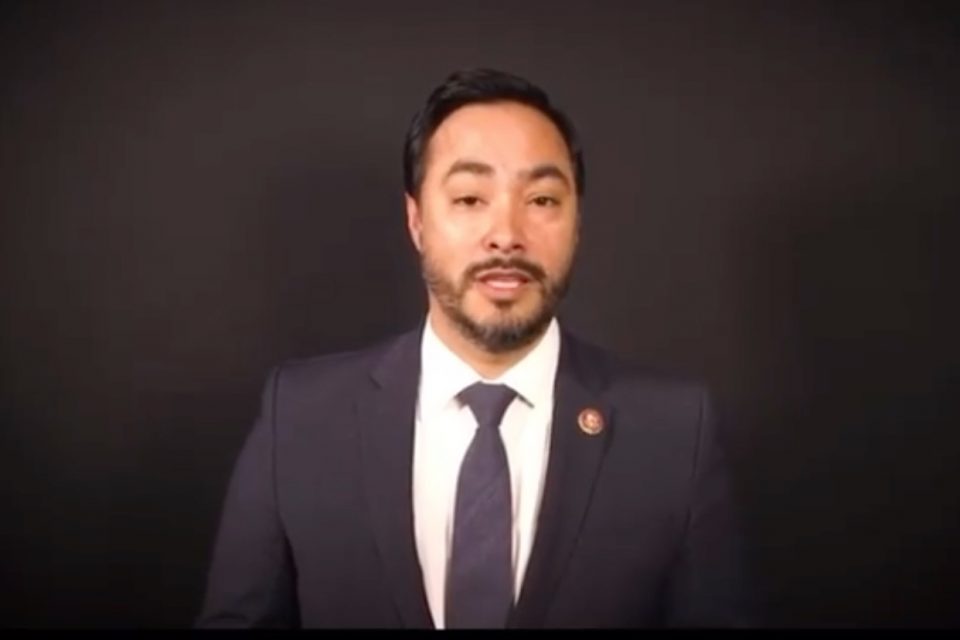 Less than two weeks after George Floyd was killed by police in Minneapolis, Minnesota, Texas Rep. Joaquin Castro (D) has reintroduced his 2017 PRIDE ACT in hopes that the police accountability bill will pass in the Democratic-controlled House of Representatives.
The bill would require local and state law enforcement agencies to identify and report police use of force encounters between police and everyday citizens.
Rep. Castro told CNN that the policing system in the U.S. and in some places around the world was broken.
"The vulnerable people who are most often paying the price for that are African-Americans in this country," said Castro.
The killings of George Floyd, Breonna Taylor, and too many other Black men and women by the police demonstrates a complete lack of accountability when it comes to police brutality and racial injustice.

take our poll - story continues below

Completing this poll grants you access to Texas Politics updates free of charge. You may opt out at anytime. You also agree to this site's Privacy Policy and Terms of Use.

Now is the time to reform policing in America. #BlackLivesMatter

— Joaquin Castro (@JoaquinCastrotx) June 3, 2020
This is Castro's original statement about the bill back in 2017:
"In Texas and other states across the nation, clashes between civilians and officers have led to strained community-law enforcement relations. The more information that's collected about these incidents, the better equipped we'll be to prevent them from happening again in the future," said Rep. Castro. "Uniform, thorough, transparent records on the use of force by and against police officers will inform policymaking and improve public safety. The better we understand the circumstances surrounding these violent incidents, the more effective we'll be in healing our communities and saving lives."

Currently, the Department of Justice collects some data on use of force incidents by and against law enforcement, but that information is largely incomplete. This hole in our national data collection systems results in an inaccurate and incomplete picture of use of force incidents involving police, leaving government officials, stakeholders, and the public without the information needed to develop best practices and institute reforms."
The civil unrest in Texas Castro spoke about was the rioting that occurred after several incidents of police-involved force against several black individuals around the country, which lead to dozens of acts of violence committed by black protestors and rioters.
One of those black protestors was Micah Johnson, who hunted and killed 5 Dallas police officers during a Black Lives Matters protest in Dallas.
Castro and many House Democratic lawmakers, who support the protesting and the militant Black Lives Matters movement, have focused their energy on the police-involved incidents during the rioting following the Floyd murder, but not the actual crimes committed by the looters and rioters.
House Democrats, while saying that they denounce violence, have yet to denounce the assaults and murders committed against law enforcement, but demand police accountability.
---
Trending Now
You may also like