Allen West wants Progressive Congresswoman "charged" and "removed from Congress"
Posted On January 18, 2021
---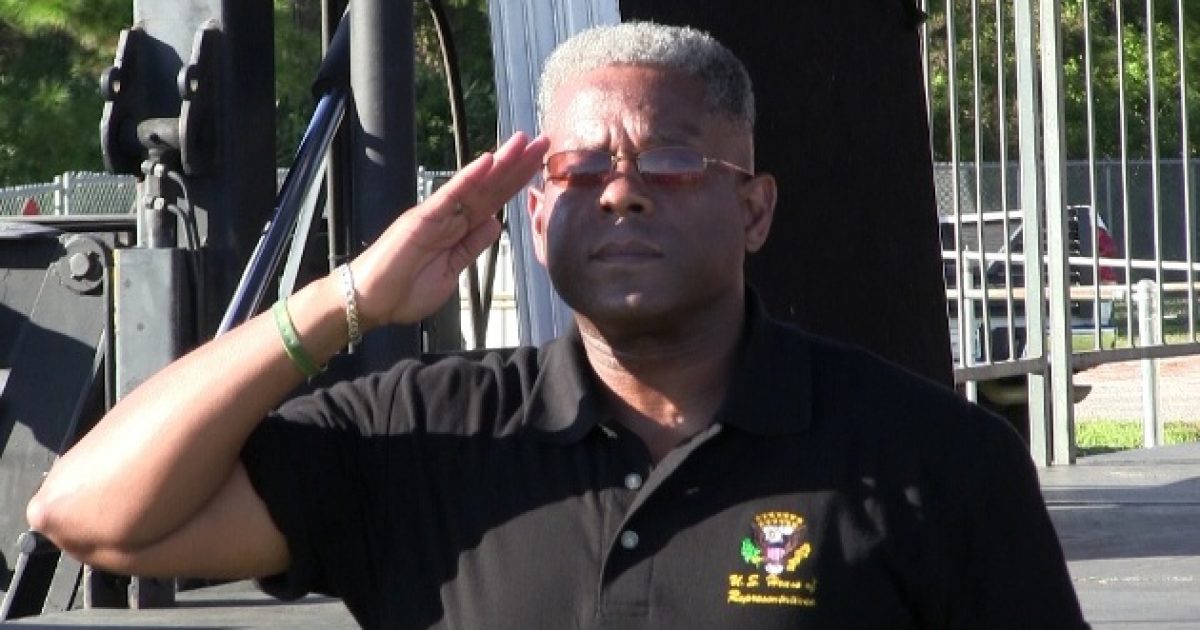 The Capitol riot that left 6 dead undoubtedly left a dark stain on the nation and has been wholly condemned by Americans of all walks of life, including President Donald Trump, who called for the prosecution of those responsible for the criminal acts charged with a crime.
Most of those individuals involved in the riot were Trump supporters.
Democrats have been quick to condemn the Capitol riot as a "white supremacist" and a Republican-led "insurrection," but refuse to acknowledge the race-driven riots that left billions in property damage and countless Americans maimed or dead.
Yes,  the outrage over the deadly riot in Washington is warranted, what about the deadly riots of the summer of 2020 that were incited by the criminal Black Lives Matter organization and ANTIFA?
take our poll - story continues below
Completing this poll grants you access to Texas Politics updates free of charge. You may opt out at anytime. You also agree to this site's Privacy Policy and Terms of Use.
Texas GOP Chairman Allen West in his "Monday message" outlined the hypocrisy of Democrats refusing to accept that the violent riots BLM and ANTIFA took part in last year.
Chairman West points to newly-elected Democrat Congresswoman Cori Bush of Missouri, who last week took to the House floor to condemn the Capitol riot even though she actually led a "violent march" against two Missouri citizens as a BLM activist.
"Yes, Cori Bush is a BLM activist who led the mob that called for the rape, murder, and burning of the home of Patty and Mark McCloskey of St. Louis," stated West.  "I know this for a fact since my wife Angela and I hosted the McCloskey's for an event here in North Texas, and they stayed at our home for two evenings."
West then demanded that Rep. Bush be "charged for her actions"  and "removed from Congress" by House Democrats, who are actively trying to remove Republican members of Congress they believe helped protestors break into the Capitol.
"If we are to believe that there is some standard, or language, that the House Democrats are embracing as "incitement to violence," heck, then why is Cori Bush a member of the US Congress," added West. "I demand that she be charged for her actions, which are on tape, and removed from Congress."
West continued, focusing his words directly at Texas Democrats who are also demanding that Senator Ted Cruz be disbarred for his role in objecting to the "elector slate from states where there were clearly unconstitutional issues of changing election law, and not by state legislators."
"Funny, I have not heard a single Texas Democrat elected official address the violent history of Rep. Cori Bush, Rep. Maxine Waters, Rep. Ayanna Pressley, Sen. Kamala Harris, or Rep. Jerrold Nadler, who claimed Antifa was a myth. I have not heard a single Texas Democrat elected official condemn the violence over countless months that we have seen at the hands of Antifa and Black Lives Matter

Let us not forget that it was four years ago at President Trump's inauguration when violent leftist mobs took to the streets in Washington DC burning cars and destroying property, etc. Heck, I think they were rewarded with BLM Square in DC. The day after the inauguration, it was Madonna who stated, in Washington DC, that she dreamed of "blowing up the White House." Would any Texas Democrat official like to condemn this?" ."- Chairman Allen West
Several Texas Democrats who West is referring to are Reps. Al Green, Sheila Jackson Lee, and Joaquin Castro. Reps. Lee and Castro are the tip of the spear in pushing to convict President Trump for allegedly inciting the Capitol riot.
Lee introduced the Articles of Impeachment.
---
Trending Now
You may also like