Allen West: Texas 'will invoke the 10th Amendment and constitutional nullification' to Preserve 'Election Integrity'
---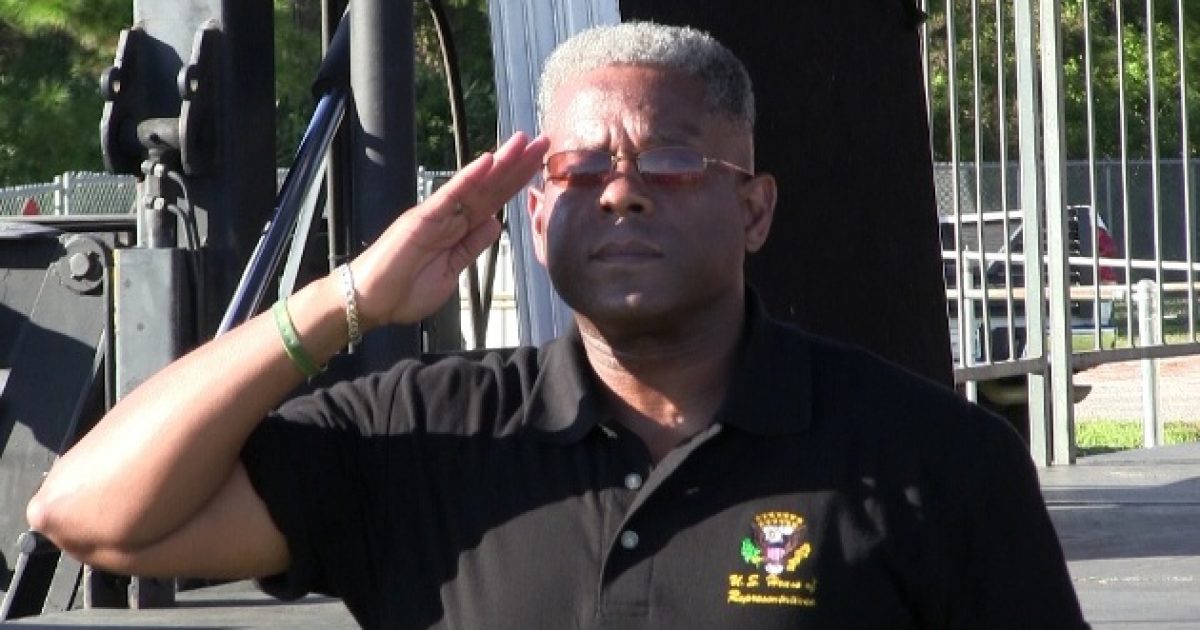 After the questionable results of the 2020 presidential election, where Republicans across Texas and the nation made huge election day gains, but somehow President Donald Trump lost his election, both state and federal Republican officials are looking to overhauling the compromised election process, and are now focused on protecting "election integrity."
During the CPAC conference, this past weekend in Orlando, Florida, Rep. Chip Roy (R-Tx) spoke to Texas Politics about a legislative measure he will be introducing this week to counter Speaker Nancy Pelosi's "For The People Act 2021" (H.R. 1) that is scheduled for a vote in the House of Representatives this coming Thursday.
The bill, which would normalize voting practices such as ballot harvesting, allow individuals to vote without a picture ID and extend mail-in ballot voting.
Rep. Roy
  says that he will release a "10-point plan" to counter Speaker Pelosi's legislation and that the bill would "limit mail-in voting to people that actually need it" and "discourage ballot harvesting."
Roy added that his legislation would demand that state legislatures reassure Americans that a "signature-matching" provision is followed and that Congress "limit mail-in voting to people that actually need it."
take our poll - story continues below
Completing this poll grants you access to Texas Politics updates free of charge. You may opt out at anytime. You also agree to this site's Privacy Policy and Terms of Use.
"It's total garbage, it's the generalization of elections… we're going to have taxpayer money paying for campaigns, we're going to have the collection of private data that is going to be then used for basically doxxing people," said Rep. Roy. "They'll expand mail-in ballot, it'll encourage ballot harvesting. What will the Republican response be? We're not going to get it through the house, the Republican response will be what I just said, "go to your state legislatures and pass these 10 things."
This is exactly what Texas GOP Chairman Allen West has already done.
The Texas GOP has pressed upon the Republican-led Texas Legislature a list of priorities for the 2021 legislative session, with "election integrity" being at the very top of the measures.
In response to Texas Politics request for comment on Roy's soon-to-be proposed House bill, Chairman West reminded Texans that the "number one legislative priority for the Republican Party of Texas" was election integrity and that the H.R.1 bill was "a preeminent threat to the foundation of our Constitutional Republic and the fabric of our representative democracy."
West then went on to state that Texas would not lay down and surrender its state's rights to the "progressive socialists of the Democrat Party" and would "invoke the 10th Amendment and constitutional nullification."
It (H.R. 1) is a preeminent threat to the foundation of our Constitutional Republic and the fabric of our representative democracy," said Chairman West.  "I applaud Texas US Congressman Chip Roy and his stance. However, Nancy Pelosi and the progressive socialists of the Democrat Party need to know Texas will invoke the 10th Amendment and constitutional nullification and never surrender our State's right to implement our election laws. HR 1 is just further evidence of the deranged totalitarian goals of the Democrats to subjugate Americans by controlling our elections resulting in one-party rule."
---
Trending Now
You may also like