Crenshaw says "very loud" Progressives "largely rejected" on Election Day
Posted On December 3, 2020
---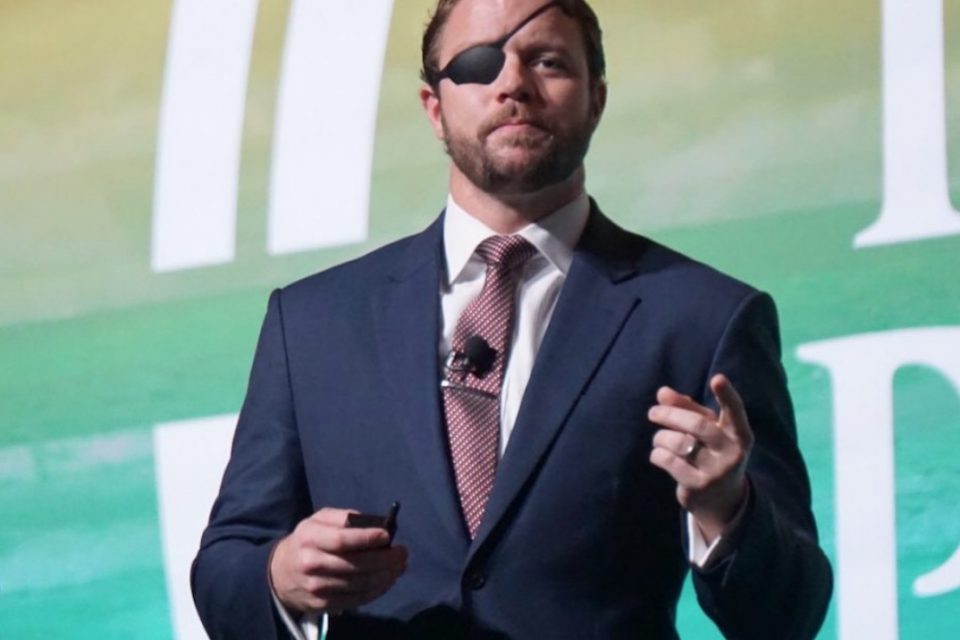 Earlier this week, President Obama (D) caused some conflict with Progressives in the  Democratic party after urging Democrats to drop the "Defund the Police" statement, calling it a "snappy slogan."
When speaking to Peter Hamby, the host of a political show on Snapchat, President Obama further expressed that "you lost a big audience the minute you say it, which makes it a lot less likely that you're actually going to get the changes you want done."
Many have argued that calls for defunding the police come from the more liberal wing of the Democratic party, which has been at odds with moderate Democrats as the future of the party is questioned regarding the platform it will support. In turn, Republicans have criticized this inner-party conflict, and now one of those critics continues to speak out on the progressive arguments that the Democratic party has to offer.
In speaking to the Floridian,
Texas Rep. Dan Crenshaw (R)
said that the Progressives in the Democratic party expanding their socialist "squad," saying that "they have lost moderates, so you're only going to see that movement grow more powerful" because "they're very loud, very emboldened."
take our poll - story continues below

Completing this poll grants you access to Texas Politics updates free of charge. You may opt out at anytime. You also agree to this site's Privacy Policy and Terms of Use.

"They've expanded their socialist "Squad." They have lost Moderates, so you're only going to see that movement grew more powerful. They're very loud,  very emboldened.  They take different lessons from the election than I do right it seems to me that their platform was largely rejected, people are scared of the Democrat policies."- Rep. Dan Crenshaw
The Lone Star congressman added that "they take different lessons from the election that I do," explaining that "their platform was largely rejected" because "people are scared of the Democrat policies" and "that's why we won so overwhelmingly at the state level and in the house." He also admitted that if Republicans work hard in Georgia, then they will also score two additional Senate victories in Perdue and Loeffler.
Instead, "what you see from the hyper progressives and socialists is that they think they lost because they weren't 'left' enough or not pure enough."
In turn, the Republican party has created their own "squad" in response to the Democratic "squad," and Crenshaw specified that he doesn't "disagree with the Tea Party on anything I might disagree with Freedom Caucus tactics, but I don't disagree with them fundamentally on policy" because "they have much more deep divisions."
Ultimately, Crenshaw concluded that "it's going to be problematic for them," asserting "that we need to fight back against it, and I think we'll be successful in 2022."
---
Trending Now
You may also like